Freelance WordPress Developer
In four words, I offer dedicated, fast, reliable, professional freelance WordPress developer services.
I have a wealth of website development experience and I am great at problem solving and finding quick solutions.I have used WordPress, PHP and Java Script programming in a professional capacity for many years and I am passionate about its functionality.
I help my clients by providing what they need to use WordPress as their blogging tool, business website, E-Commerce, events websites, content management system (CMS) or to simply build a personal website to showcase your portfolio online. I am an expert in WordPress development and I work for clients in London and beyond. You can find out more about what I offer below.
Services
WORDPRESS DEVELOPMENT
Show me how you want your website to look and I start coding for you! I can convert your idea,  photoshop project,  illustrator project, sketch or InVision project into a super powered website.
CUSTOM WORDPRESS PLUGINS
Looking for a bespoke WordPress Plugin? I create plugins that can improve your website functionality and can ease your work in order to develop your business. My free WordPress shared plugins can be found here.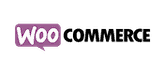 E-COMMERCE
Bespoke fully responsive WordPress WooCommerce eCommerce website built using HTML5, CSS3, JQuery & PHP. Events e-commerce, subscriptions e-commerce, membership e-commerce, shop online, charity donation system.
WORDPRESS SEO
Yoast settings, keyword research, content optimisation, speed optimisation, google maps, google search console, google analytics, rich snippets.
MAINTENANCE & SUPPORT
Are you having an odd issue with your WordPress site? Let me fix it for you right away!
24/7 Instant WordPress Support.
WORDPRESS & SERVER SECURITY
Has your website been hacked? Or are you worried about your security online? I  can repair and recover your WordPress website and ensure that your website is protected against future attacks.
FREELANCE WORDPRESS DEVELOPER
I have worked on a wide variety of projects for different types of clients, companies and agencies.These days, almost all of my work is done for digital agencies in London. But I'm just as happy working directly with a client – as long as requirements are clear.
By choosing to work with me, you will get top-end websites with user-friendly content management system that search engines love.
PASSION, DEDICATION, & A LOT OF COFFEE
 Here are some of my Freelance WordPress Developer projects I have done, unfortunately I can not showcase all of my work due to some of it being under non-disclosure agreement (NDA) however references available on request.
FREELANCE WORDPRESS DEVELOPER WORK
CLIENT TESTIMONIALS
Good communication. Very understanding and helpfull. Not the very first time we work together...we´re even creating a good Business Relationship!

CEO

The work carried out by Nuno has been done fast and accurately. Nuno has also been good at explaining well technical points. I will work with Nuno again

Director

Thanks, excellent work. Please to work with you

Owner

Thanks for your help Nuno. Very professional and dedicated.

Freelancer

Absolutely brilliant and so efficient with flexibility and good advice. Very much recommend Nuno.

Director

Working with Nuno now on three projects and he was great as always. Will definitely work with him again!

Admin

The work carried out by Nuno has been done fast and accurately. Nuno has also been good at explaining well technical points. I will work with Nuno again

Director

Very good service and a reliable person to employ

Blogger
Let's Talk.
If you have a Website that needs building, developing, fixing or revamping, send me a message. I would love to hear from you. Individual clients and sole traders welcomed. Charities also welcomed. Special rates and freebies available for charities on request, depending on workload and availability. Please ask!