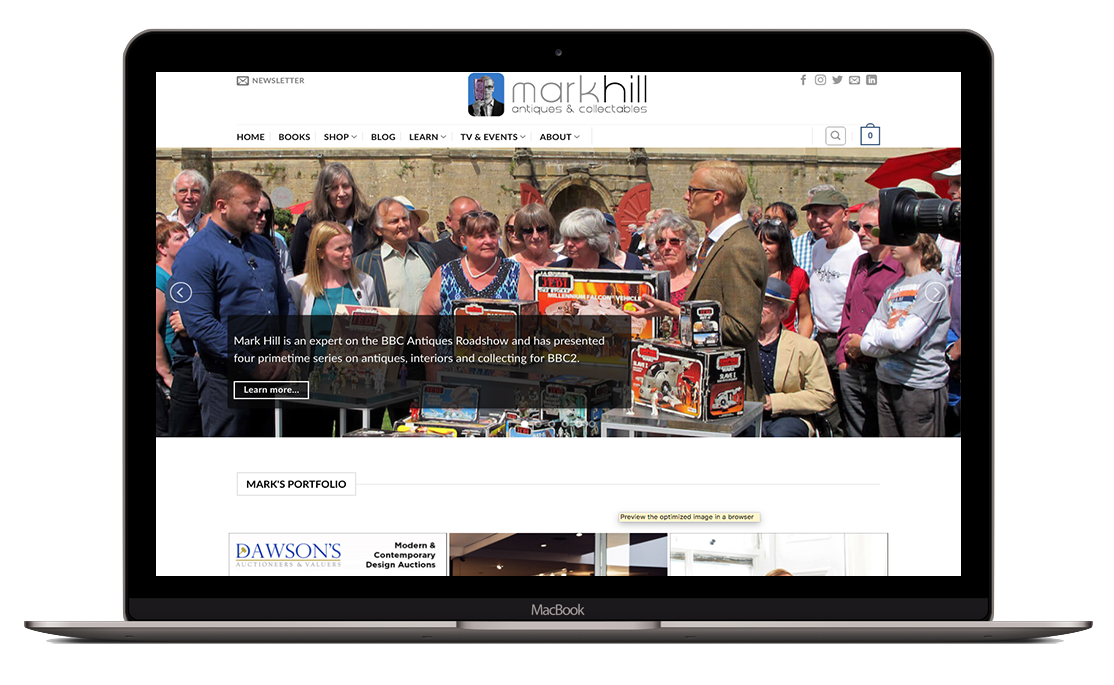 Mark Hill - Antiques & Collectables
This Website was built from scratch as brand new with the objective of providing business information . It was important to produce a final product that had a clever and sleek look, but that was also very straight forward to use with information organised in a way that specific things were easy to locate without much 'looking around'.
Work
Wireframe
UX & UI Design
WordPress Custom Theme Development
WordPress Custom Plugin(s) Development
Server Setup
WooCommerce Shop
Showcasing the amazing products Mark Hill have to offer.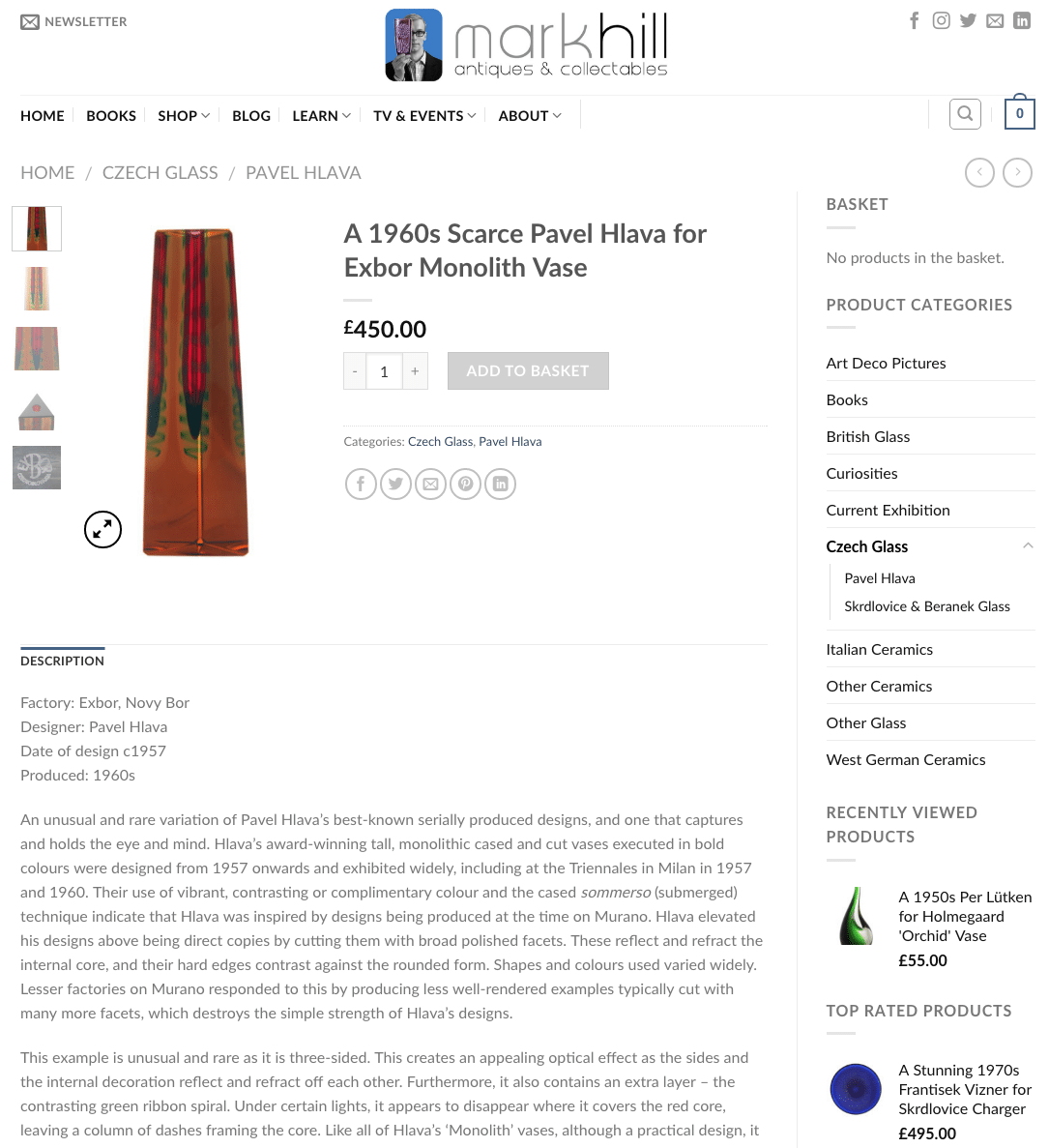 Blog
Latest news from Mark Hill work & Products